Customized Recycled Yarn Resin / Eco-Resin Coaster Add-On
Regular price
Sale price
$15.00 USD
Unit price
per
Sale
Sold out
Step into a world of personalized sustainability with our Customized Recycled Yarn Eco-Resin Coasters. We've reimagined the way art and eco-consciousness intertwine, creating an exciting opportunity for you to own a piece of our studio's artistic journey.
Each coaster is lovingly handcrafted, featuring strands of recycled yarn sourced directly from our own tufting art pieces. The same color patterns that make our artworks stand out are encapsulated in a durable, eco-friendly resin, providing a tangible touch of studio magic right in your home.
Function meets form in these coasters, which not only protect your surfaces from heat and condensation, but also serve as unique, personalized art pieces. The robust, waterproof design guarantees longevity, while the soft, non-slip base ensures safety for your surfaces.
By choosing our Customized Recycled Yarn Eco-Resin Coasters, you're not just making a style statement, but also contributing to a more sustainable world. Bring home an exclusive fragment of our art studio's soul, and enjoy the satisfaction of knowing that no one else has a coaster quite like yours.
Note: Each coaster's pattern and color variations reflect its unique origin, so your coaster will truly be one-of-a-kind. Please allow for slight variations as each piece is handmade with love and care.
Available Colors
Care Instructions

Vacuuming your Tufted Piece

Vacuuming is one of the most effective and economical ways to keep your rug clean. Use a suction vacuum with the beater bar off. Brushes on a beater bar or rotary brush nozzles can twist or break tufted fibers, and turning it off helps to reduce wear and tear on your rug. 

If your vacuum has an adjustable suction option, set to a low level, and take time to run the vacuum over each area 3-5 times to clear dust, dirt and hair. 

Stains 

For dry stains, carefully scrape and vacuum away dirt and stains. 

Remove wet stains by using a paper towel or undyed cloth to absorb the stain. Use lukewarm water and a cloth or sponge to dampen the stain, soak up the water with a cloth, and repeat until the stain fades. Avoid drenching the rug to preserve the glue binding holding the tufts in place.

On greasy or stubborn stains, use a ph-neutral and bleach free cleaner and follow the steps above. 

Clean Professionally

When in doubt, get your rug cleaned professionally. Do not dry-clean. 
Share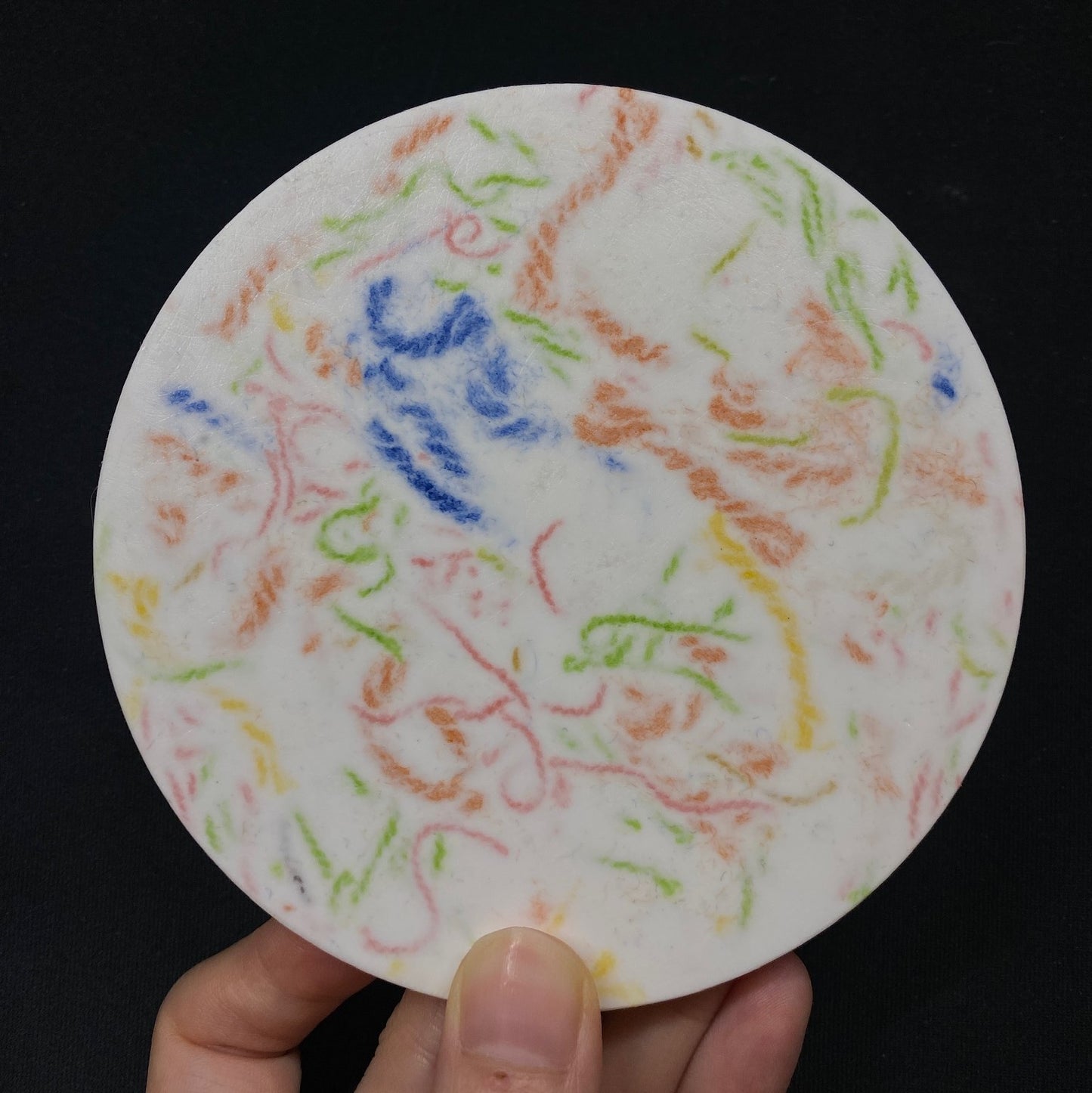 customer work
small frame + small mirror

small frame

medium frame

small frame + medium mirror

medium frame

small frame